ZOOM:
A Video Performance by CAMP
ZOOM:
A Video Performance by CAMP
Join us for a newly commissioned video performance by CAMP, the Mumbai-based artist studio. Live and archived streams from CCTV cameras mounted on Mumbai and Hong Kong rooftops are accompanied by live narration, emphasising the zoom function as a tool of abstract continuity that bends space-time, pulling viewers into obsessive black holes and throwing them back into vast horizons. 'ZOOM' explores the relationship between individuals and society, pixels and messages, and raindrops and the climate.

Reclaiming the strange spectatorship of viewers who entered the nineteenth-century camera obscura rooms to see live views of their surroundings in today's time of real-time hyper surveillance, CAMP invites us to experience a contemporary form of live cinema.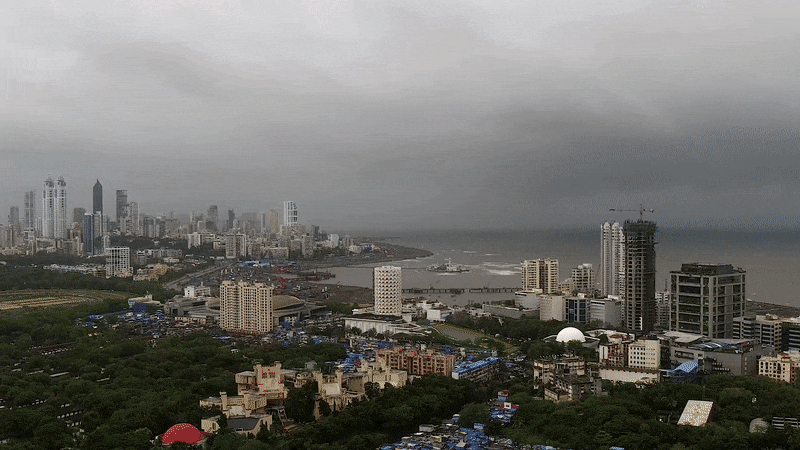 This video performance is an extension of CAMP's long engagement with video in the public sphere to explore new meanings in moving images. Working with CCTV since 2008, CAMP uncovers new ways of seeing the everyday, recasting assumptions of fact and fantasy.

'ZOOM' will be conducted with live narration by Ashok Sukumaran, Rohan Chavan and Shaina Anand in English. Simultaneous interpretation in Cantonese will be available.

Click on 'Register' to sign up. Participants can access General Admission exhibitions (excluding Special Exhibition) after the event. Please retain a copy of your registration to facilitate your entry to the galleries.
CAMP is an Indian artist studio founded in 2007 in Mumbai.

They have worked with a wide range of mediums and forms, such as film, installation, photography, printed matter, performance, and digital platforms, exploring the juncture of technological and artistic experimentation. Their cross-disciplinary practice often engages and collaborates with specific groups and communities over a long period of time, examining the impacts of various global phenomena and interrogating the established systems of authority.
Related Event
Highlighted Objects on Display